Blending innovation with experiential delight, our team is passionate about realizing meaningful design and fresh game-changers that make a difference in people's lives.
The Stickies
Tze Lee
Principal Designer + Founder
Yong Jieyu
Principal Designer + Founder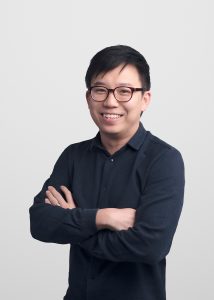 Donn Koh
Principal Designer + Founder
Winston Chai
Business Development Director + Strategist
KK Wong
Strategy & Innovation Director
Hans Tan
Advisory Founder
Edwin Low
Advisory Founder
Cheng Siew Ming
Director of Operations + Senior UIUX & Multi-Disciplinary Designer
Benjamin Xue
Director of STUCKLABS + Creative Technologist
Jeannie Lee
Chief of Order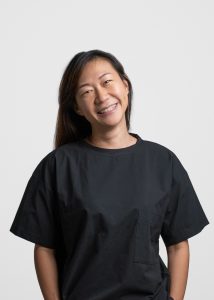 Sri Selamat
Studio Accounts
Lim Chi Yong
Senior Industrial Designer + Prototyping Wizard
Chen Huiqian
UX & Product Development Specialist + Iron Barbie
Ong Siew Siew
Project Manager
Letitia Lim
Industrial & Multi-Disciplinary Designer + Pocket Dynamite
Michelle Chong
UI/UX Designer + Datasmith
Desiree Lim
Researcher & Wordsmith + Industrial & Spatial Designer
Ng Tse Pei
Design Researcher + Illustrator
Matthew Wong
Storyteller & Multi-Disciplinary Designer + The Eye
Kevin Yeo
 Industrial Designer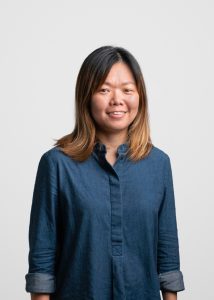 Koh Wei Eng
Design Researcher + Yoga Master
Hanwen Zhang
 Industrial Designer + Doodler
Caitlin Foo
User Experience Designer + Urban Farmer
Sen Fong Ling
 Industrial Designer + Prototyping Queen
Lee Hsiao Fong
Industrial Designer + Researcher
Chester Lim
STUCK Labs Chemist
Samuel
Mechanical Engineering Intern
Nathanael
Mechanical Engineering Intern
Distinguished Alumni
We honour the contributions and fond memories made by the best of our alumni. These are the Stickies who left a generous impact – their persisting friendship makes them like co-founders and advisors.
Ng Xin Nie
Current – Googler
Xin Nie was an integral spark at STUCK and is forever family. As a Senior Communications & UI/UX Designer with a unique flair, she was instrumental to many iconic projects at STUCK. Her excellent personality lingers on in the culture she helped build in our studio. She now works in the 2nd-best company in the world. =P
Corina Tan
Current – Supermom of Two Toddlers

Dearly missed by the team, Corina was our UI/UX & Communications Designer comrade with a 'can-do' spirit. Helping us through our formative years, she was a key anchor to projects and pioneered 'team happiness' events. We wish her well in her most-worthy pursuit of full-time motherhood.
Luigi Memola
Current – Head, EPTA London
With his impossible skills, Luigi brought a new level of stress to all of us. In a most helpful way, this accelerated the growth of our team's 3D capability for the challenge of transportation and aerospace projects – which have now become a key pillar in our work. We wish him the projects of his dreams at his newly-founded Epta Design.
© 2018 STUCK Design Pte Ltd. All Rights Reserved.