Nike+ Sportband Packaging
Building a Weightless Unboxing Experience
The essence of Nike's first smart wearable—its simplicity of use—was translated into this fuss-free packaging that STUCK principal Lee Tze Ming designed in close collaboration with the Nike+ team while working at Ziba. At its initial launch in London and New York, Nike sold more SportBands in a day than any other watches the company had sold before.
Client Nike
Designer Lee Tze Ming, as part of a team at ZIBA, Portland, USA
Role Structural Packaging Design, Communications Design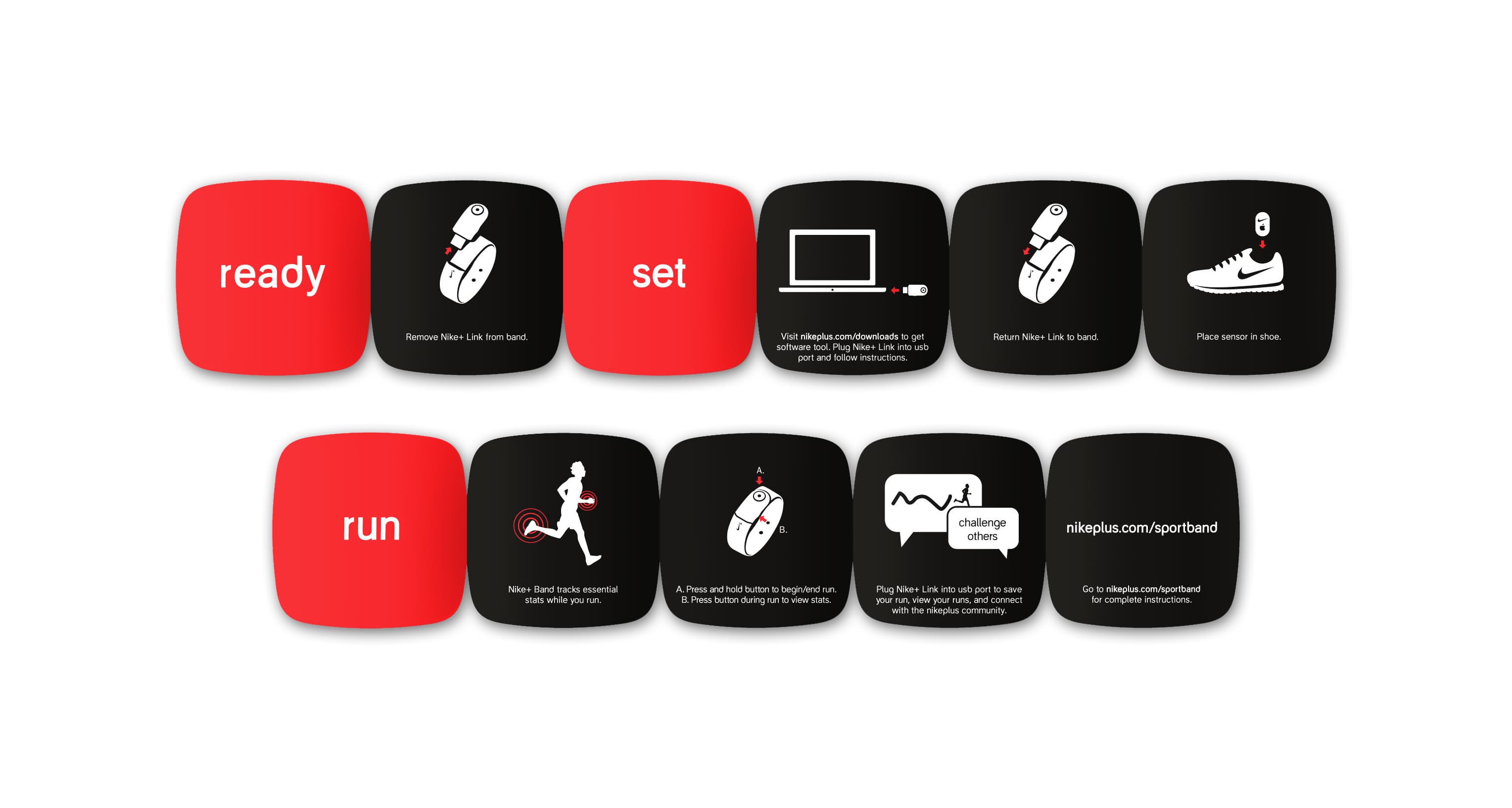 Get Up and Running… Fast
Step by step, the package unboxes quickly and easily, aided by a universal graphic language that effectively communicates the Nike+ experience to different markets from all around the world.
360° Showcase
A clear and transparent packaging with an elevated stand showcases the SportBand and its unique features from a variety of viewing angles.
What You See is What You Wear
Inside, contents are laid out as how they are meant to be worn and function. The puck, which is attached to the sole of a shoe, is set into the base of the package, while the band hovers above it, similar to when worn on the wrist.