Kinetic Touchless Symphony
Kinetic Touchless Symphony
For the Joy of Movement — Without Contact
Kinetic Touchless 3.0 brings joy into contactless movements, making dreams come to life for children. Beyond using contactless technology for pressing tactile buttons or magically opening doors, we now further expand on the types of digital experiences physical interfaces can control. Kinetic Touchless 3.0 breaks away from typical expectations of contactless technology—all while deploying it for fun and enjoyment.
As part of a STUCKLABS initiative.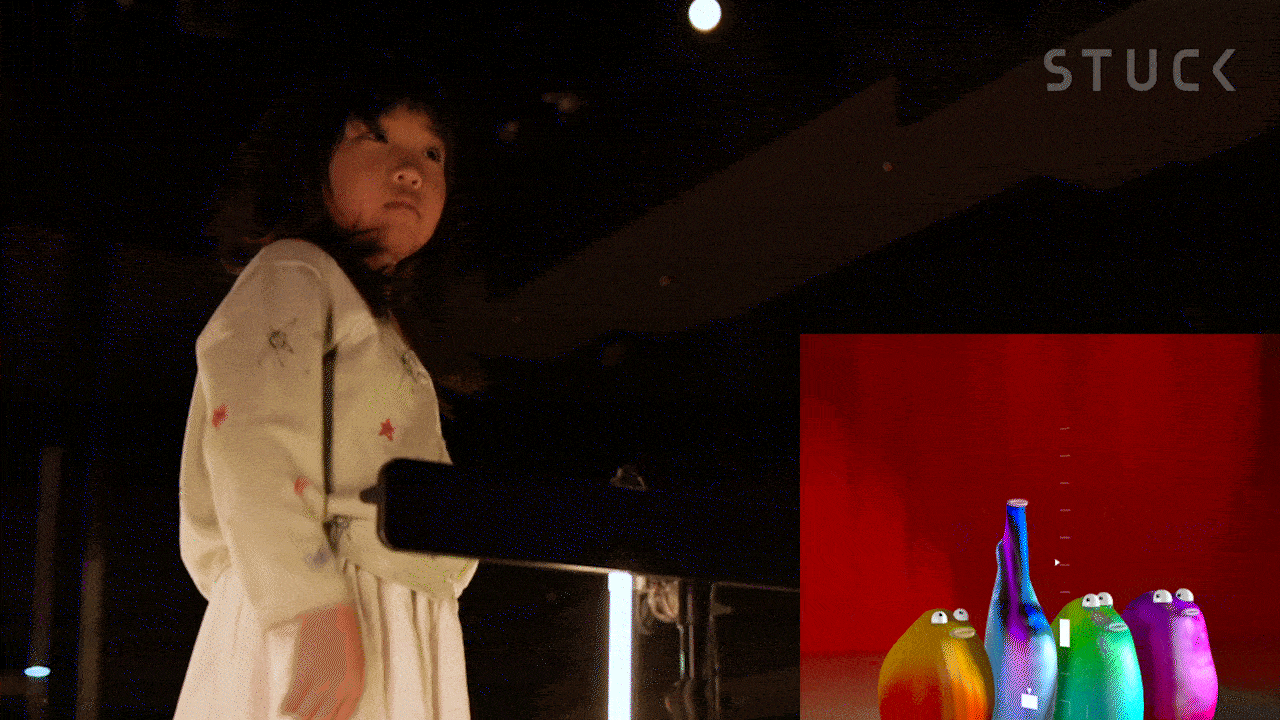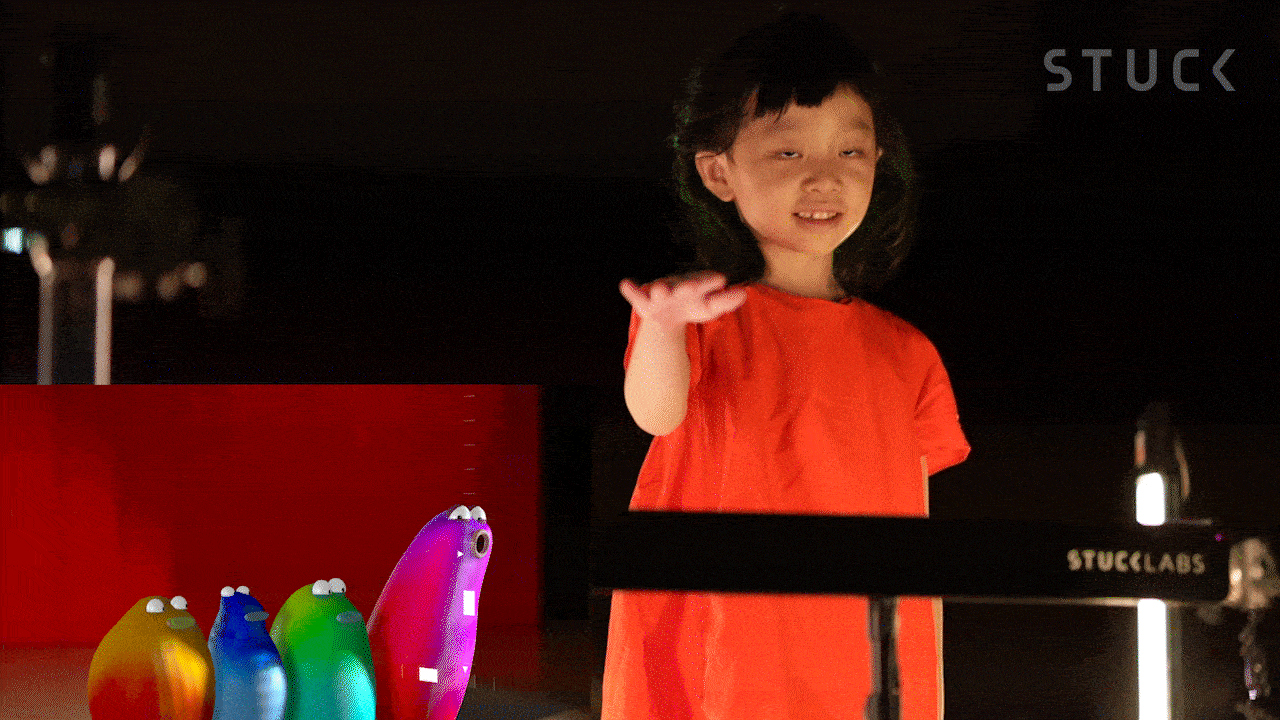 Playing with Contactless' Full Potential
Contactless interfaces these days are focused on hygiene. Yet, because the gestural ability of contactless technology is free of physical size limitations, it has so much potential to do more. They enable amplified body movements, and even bigger effects on screen.
The Most Natural Way to Conduct a Virtual Opera Choir
When we came across Google Arts & Culture's Blob Opera, we thought, why stop at controlling these singing blobs with just your mouse?
Kinetic Touchless 3.0 mirrors and enlarges one's body motion to give children the power to physically conduct virtual opera blobs. By correlating the natural movements of conducting to the controls needed to operate Blob Opera, Kinetic Touchless 3.0 gives you the ability to conduct as you would a real-life orchestra. Practising conducting won't have to be purely just an arm workout, nor will playing with Blob Opera be only a 2-dimensional experience.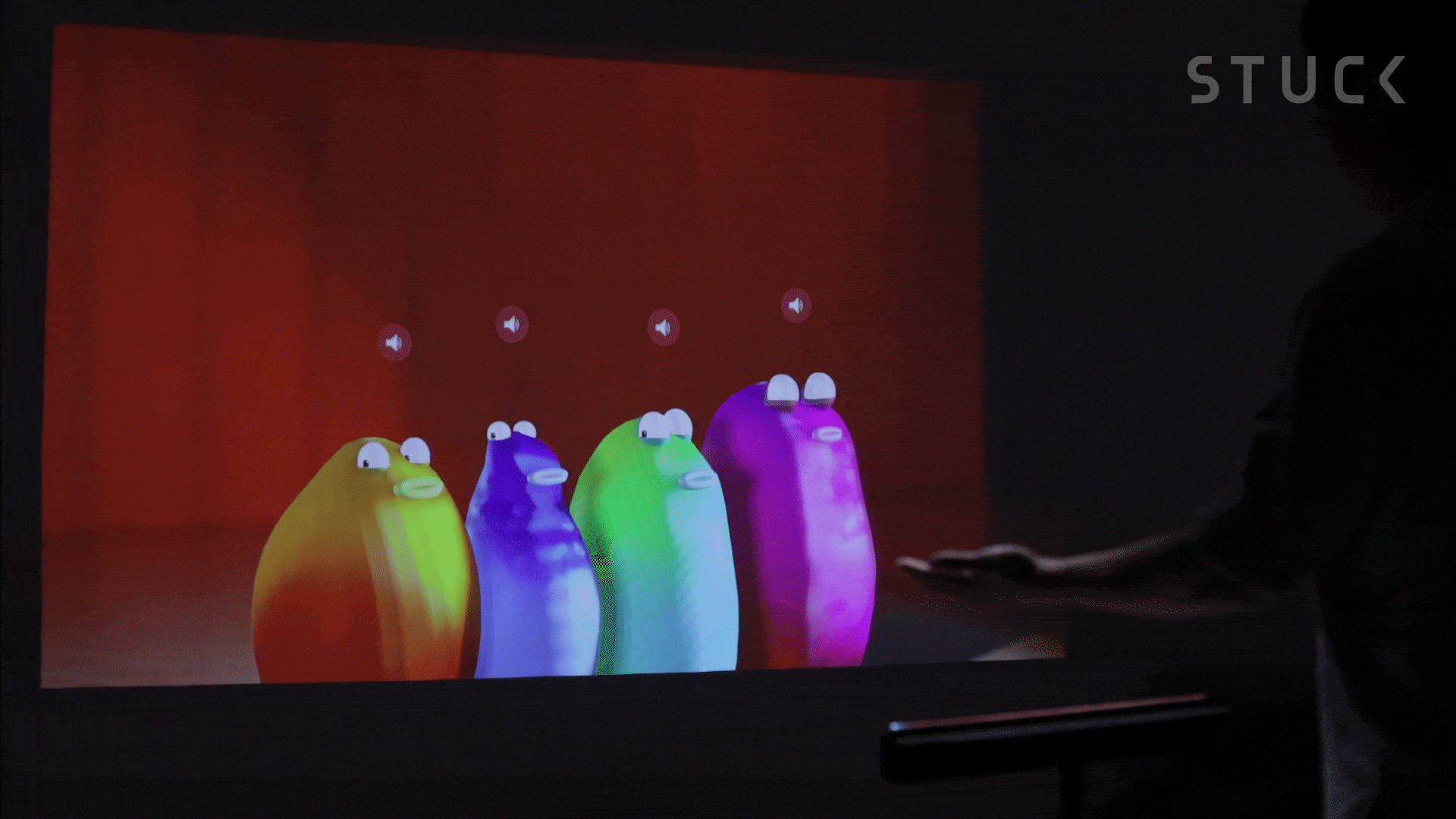 Encouraging movement without contact
In seeing the latent possibilities contactless technology brings, we can enrich and enliven our gestures and motions again, even if it has to be touchless. Kinetic Touchless 3.0 encourages movement without contact—and brings with it sheer joy.
STUCKLABS uses technology creatively, concocting engaging experiences that people love. Various organisations and leading brands have sought STUCK to help imagine and deliver remarkable launch experiences, engaging demo kits, or develop SmartWare (though we aren't able to show them).
If you have something in mind that we can help with, contact us!