NURSING HOME RESEARCH & DESIGN
How might a nursing home be more like … home?
STUCK, in partnership with FARM Architects, was commissioned to undertake a research and design project to investigate a new typology of nursing homes in Singapore's high-rise urban setting.
There are operational considerations for a nursing home: they need to perform efficiently. Yet, people are at the heart of such care facilities. For the elderly residents and staff, we need to explore a model of care that is more person-centered. For the broader neighbourhood, we need to address undercurrent issues of such "undesirable" yet necessary facilities like nursing homes housed in the community. The way a building is shaped will shape how the place is used and experienced, and so we must also consider how it is designed to encourage, enrich and enliven these people's lives.
In this project, we carried out empathetic ground research, carefully unraveling the experience journeys of different key stakeholders (including patients of various abilities, caregivers and staff), articulating key experience principles delivered through video storytelling, and contributing to shape the architectural design.
The nursing home is currently under construction.
An embracing home.
Thoughtful designs that express the soul of a caring place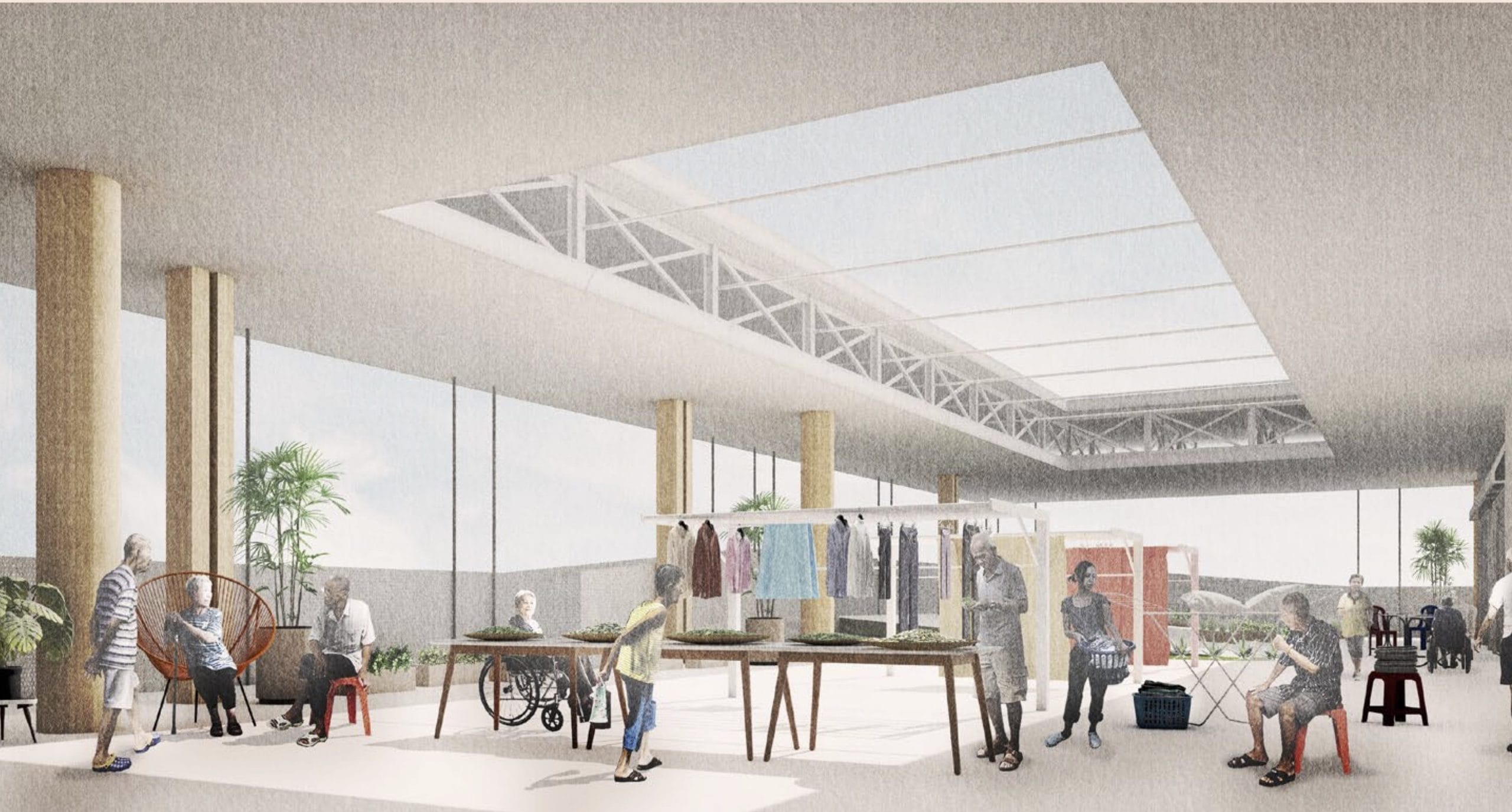 Spatial renderings by FARM
Living together in HDBs is familiar to many Singaporeans. This comforting way of living also enables varied environments and activities to be housed within.
While 'homeliness' is enhanced (through privacy and personalisation), efficiency of care delivery is also enhanced with thoughtful layout and planning.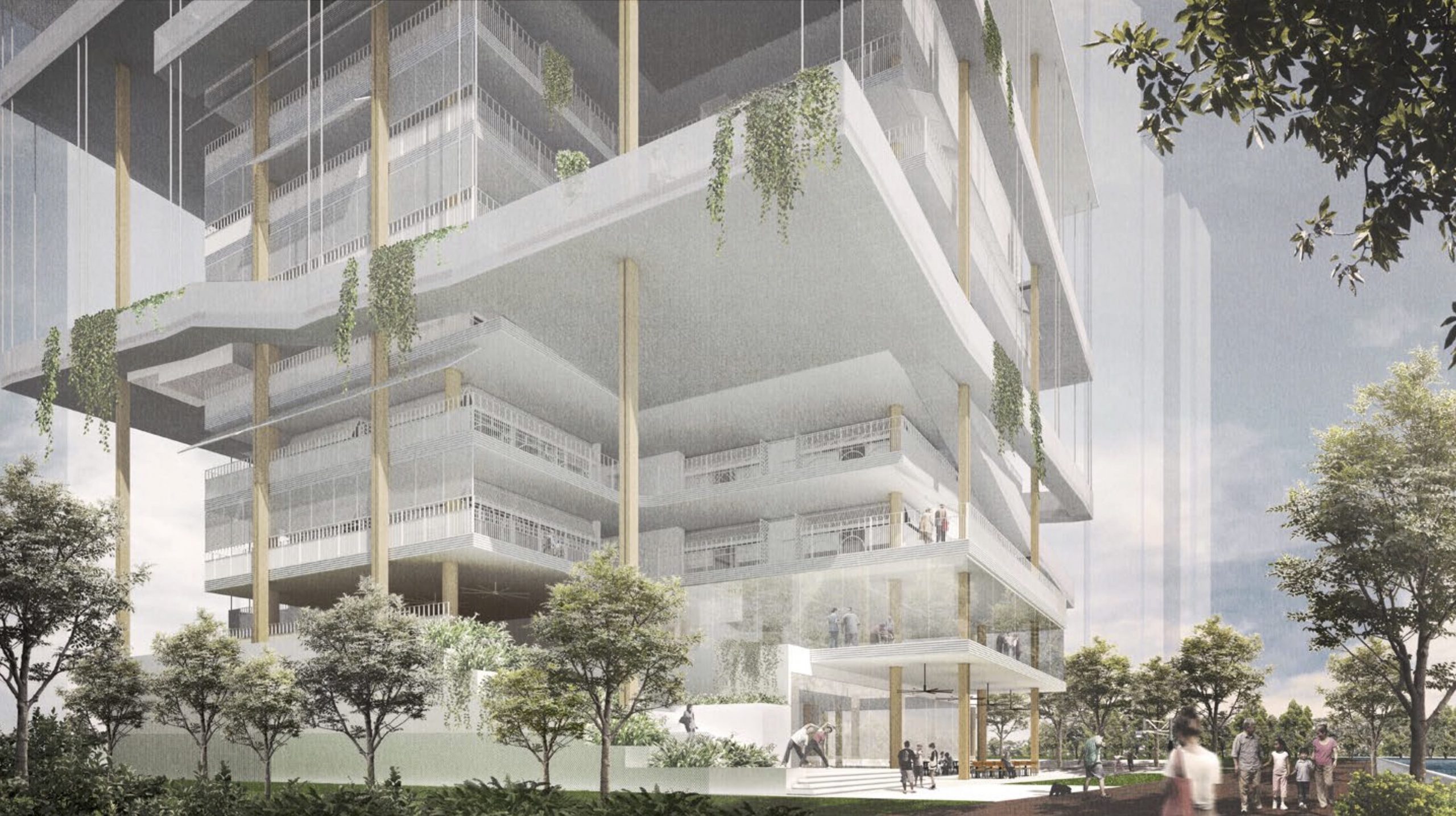 Nursing homes often bear a stigma within the local neighborhood as an undesirable "NIMBY (Not In My Backyard)". We crafted strategies for it to not just be accepted, but actively embraced.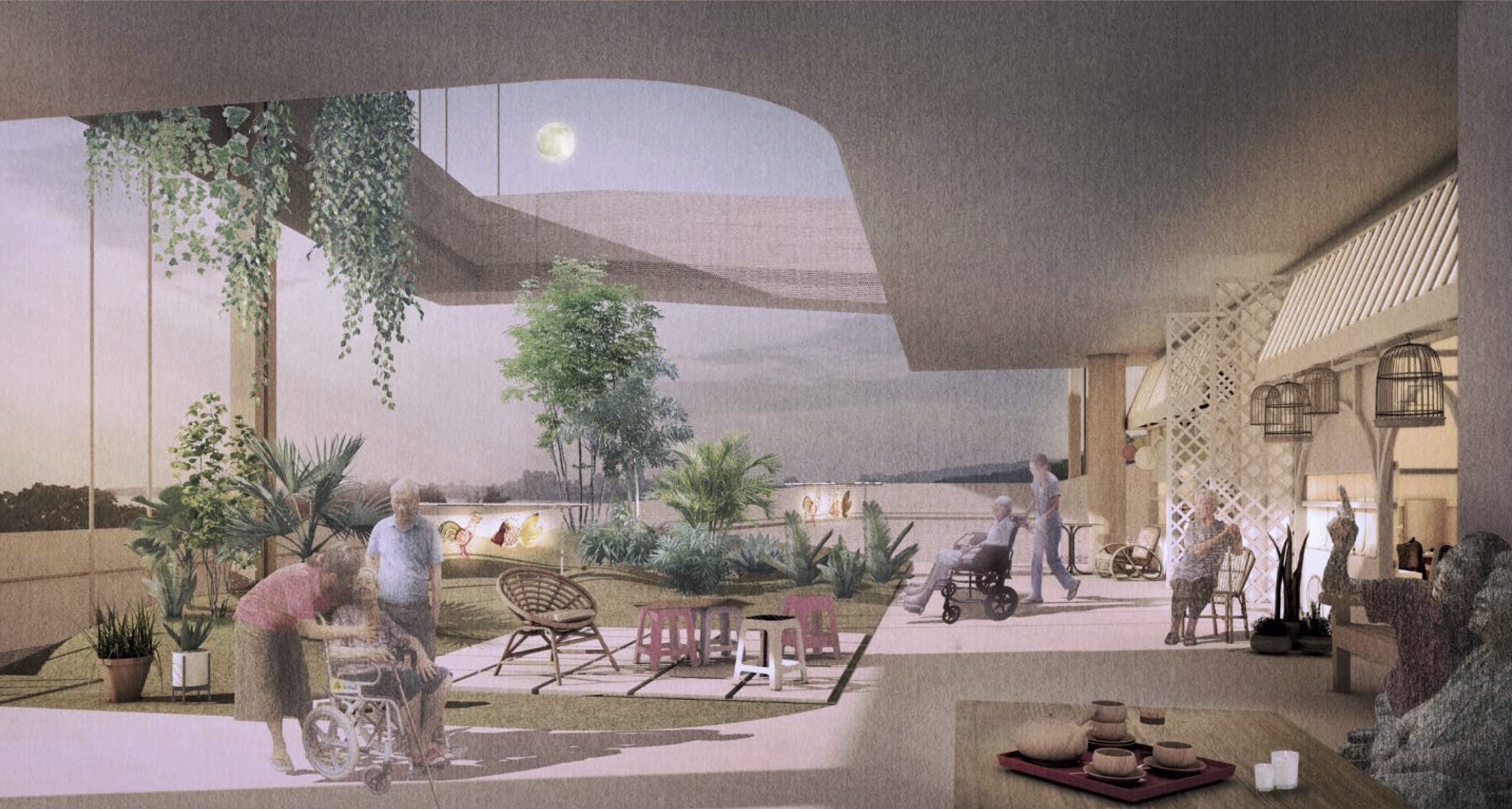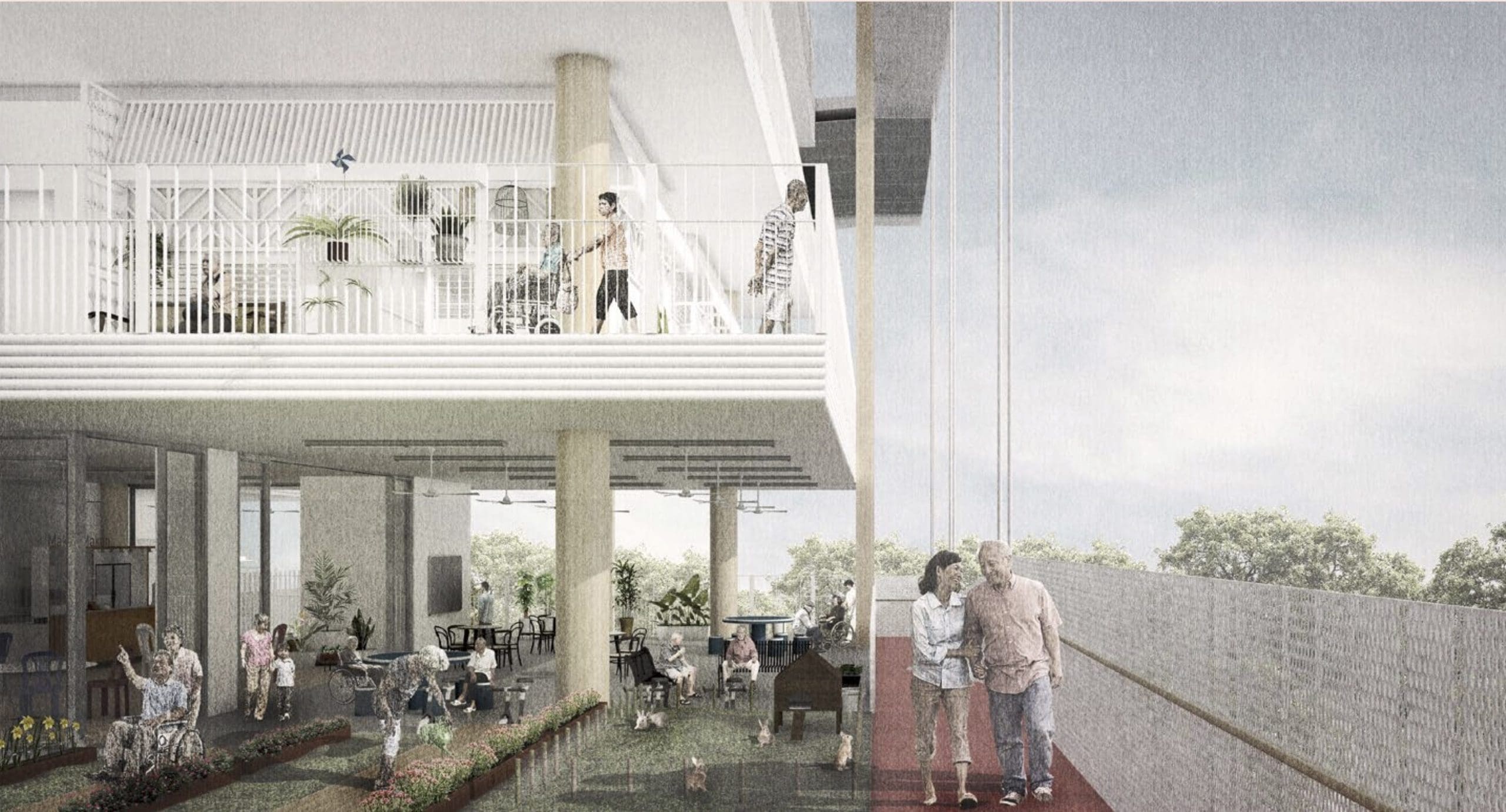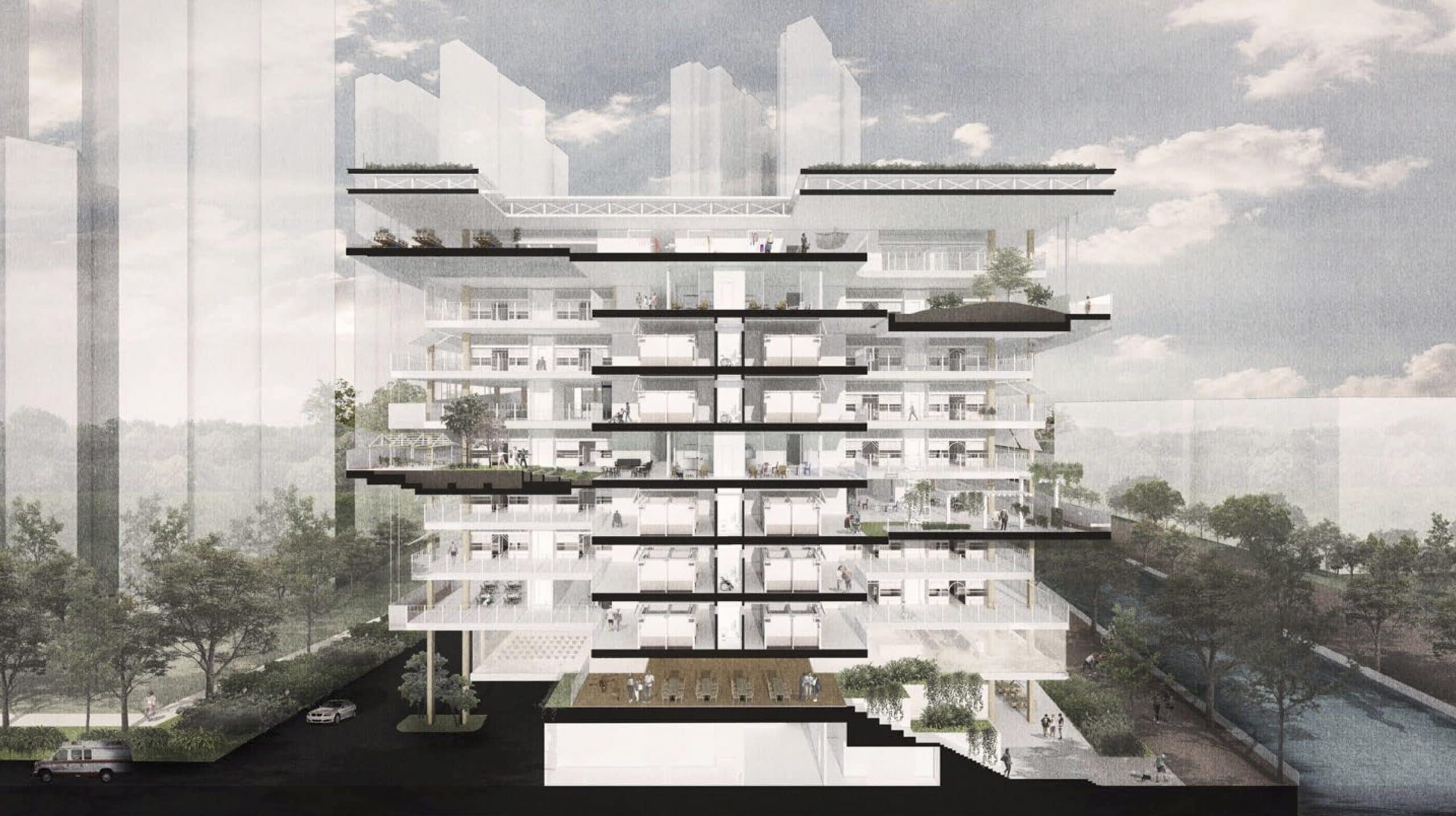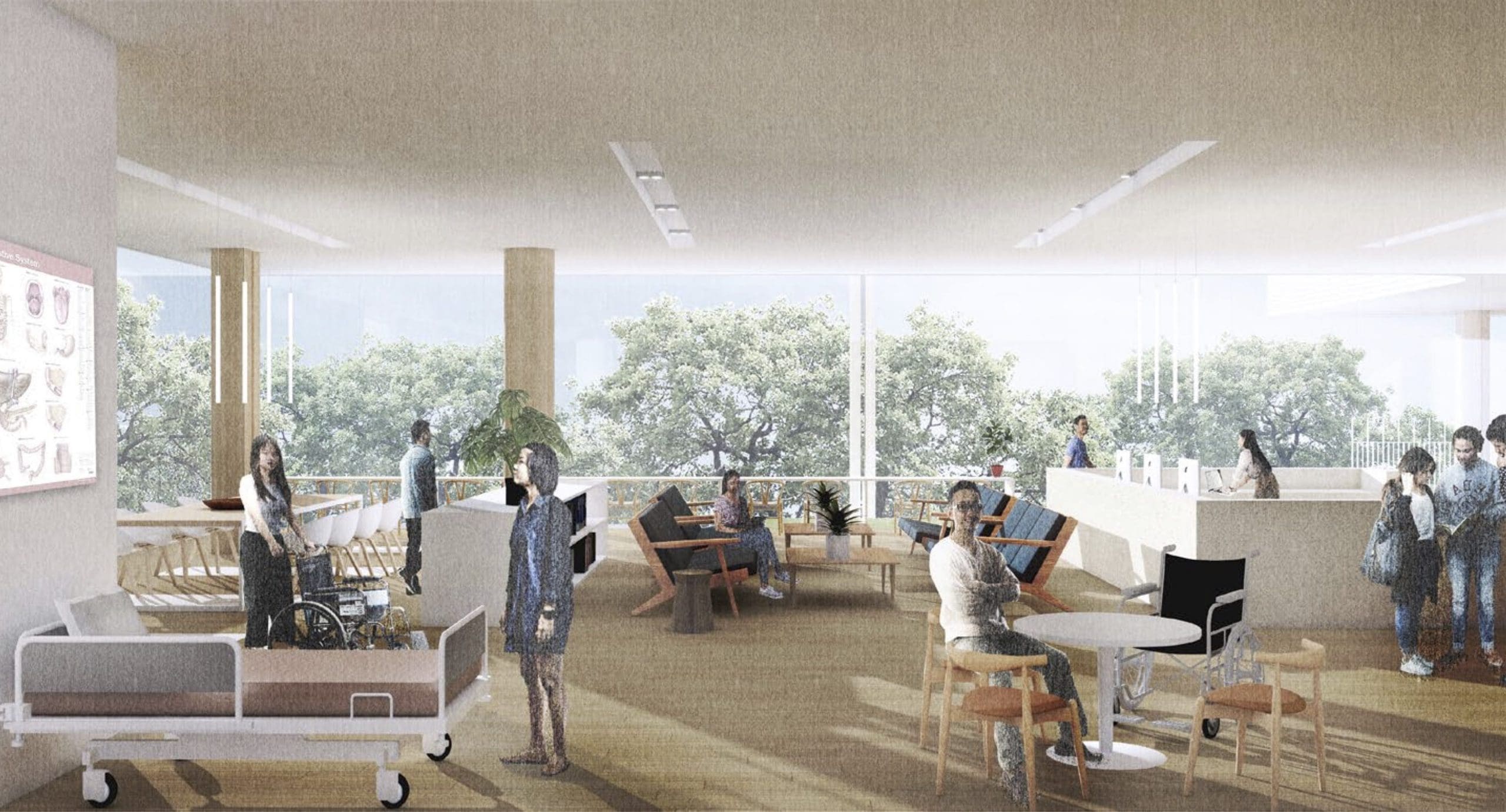 There is always room for soul, empathy & dignity, even as we drive effectiveness & efficiency.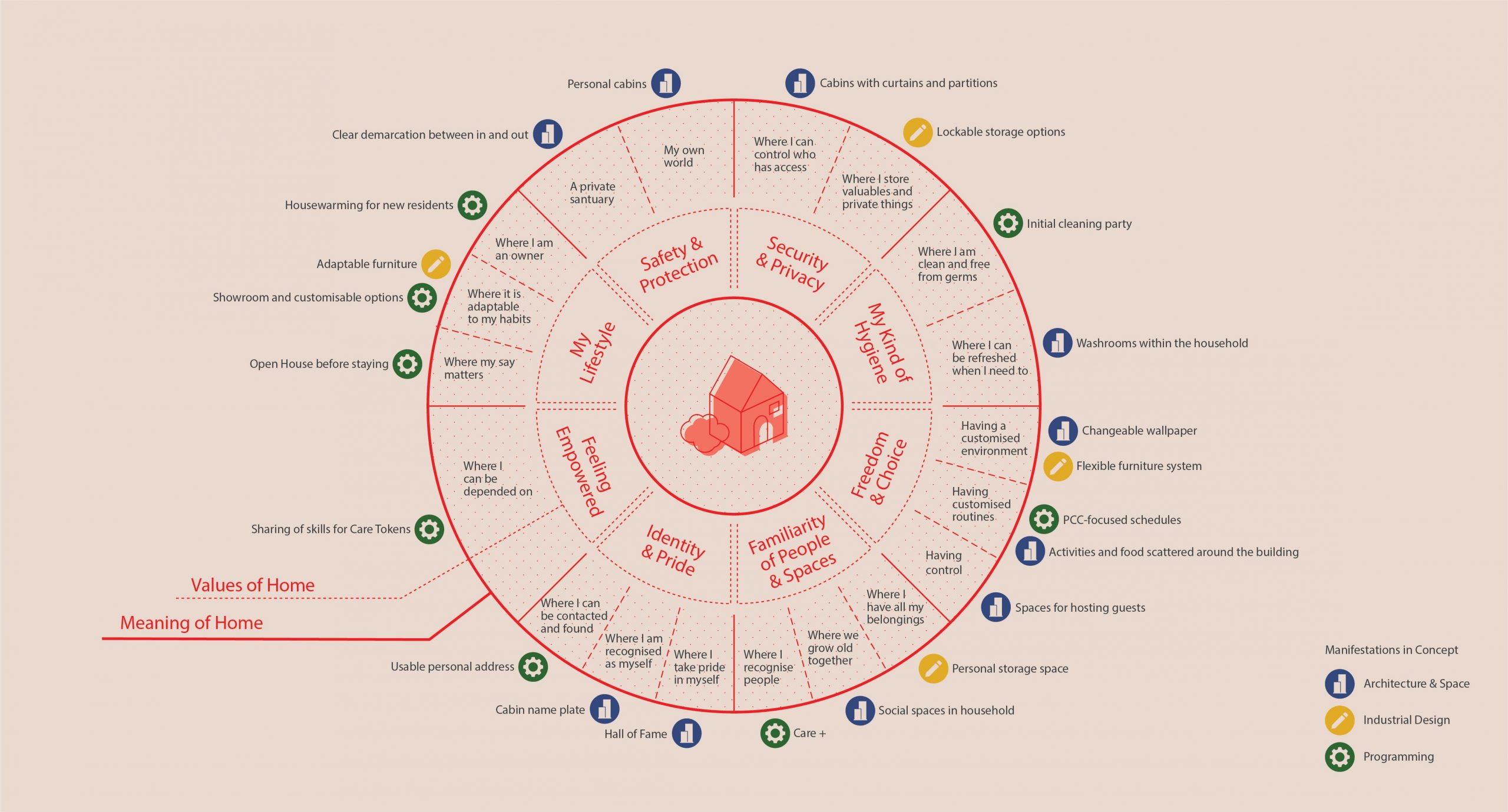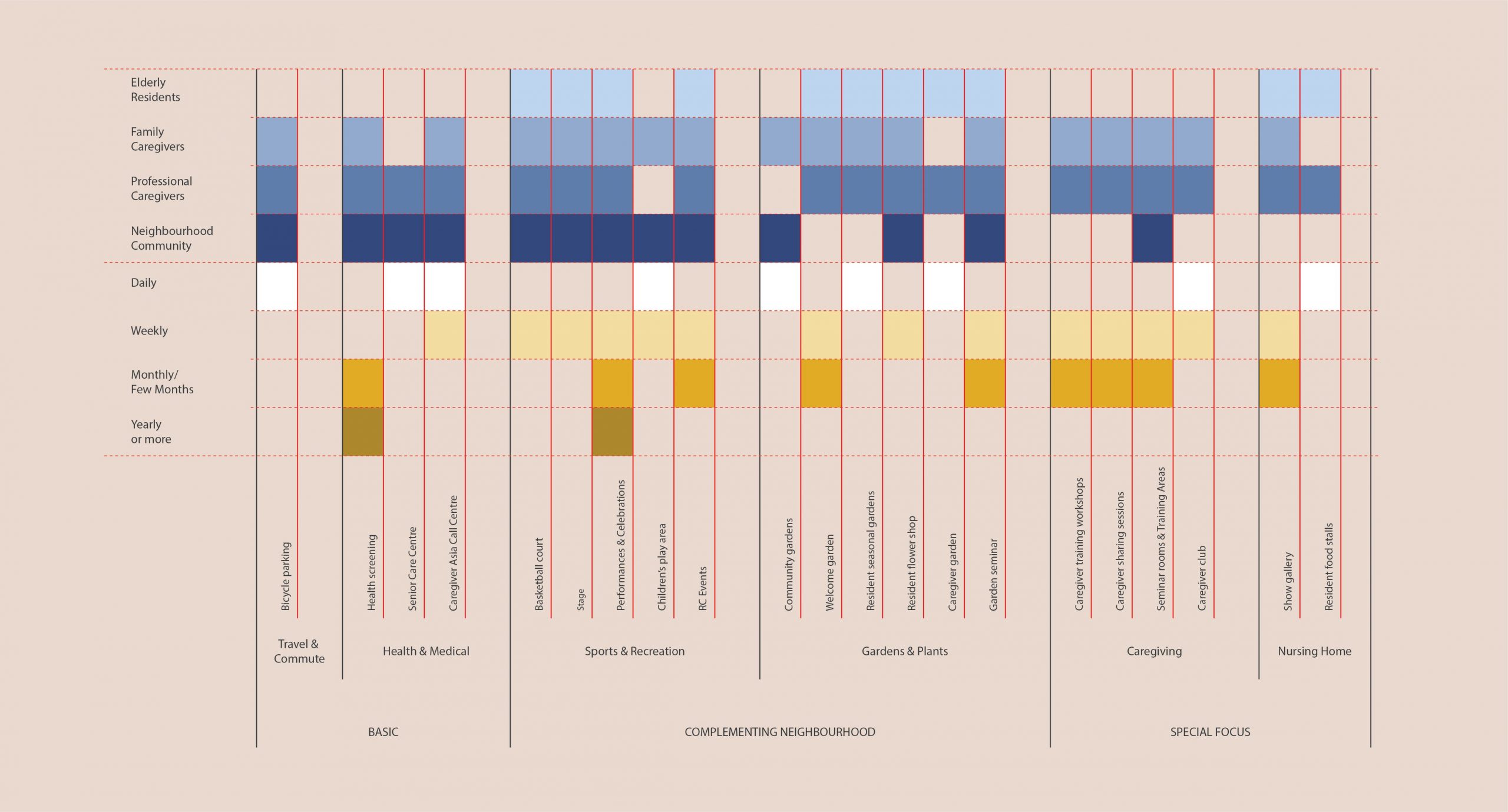 If you have something in mind that we can help with, contact us!