Champs Industrial Lumistraw
Lumistraw
Instant Water Purification now Simple as a Sip
LUMISTRAW is the world's first reusable straw that lets you drink instantly purified water, with none of the hassle of water filters. As Champs' first foray into a technology-based product brand, LUMISTRAW sets the tone for future product lines and its design is crucial in positioning the brand. Through thoughtful and strategic design and application of technology, we worked with Champs to ensure LUMISTRAW is a lifestyle product that remains relevant and relatable, and in a good product space for Champs.
Client Champs Industrial, 2019
Role Industrial Design, Branding and Marketing, Video Production, Kickstarter Campaign Management
Kickstarter Crowdfunded S$35,880
All images courtesy of Champs Industrial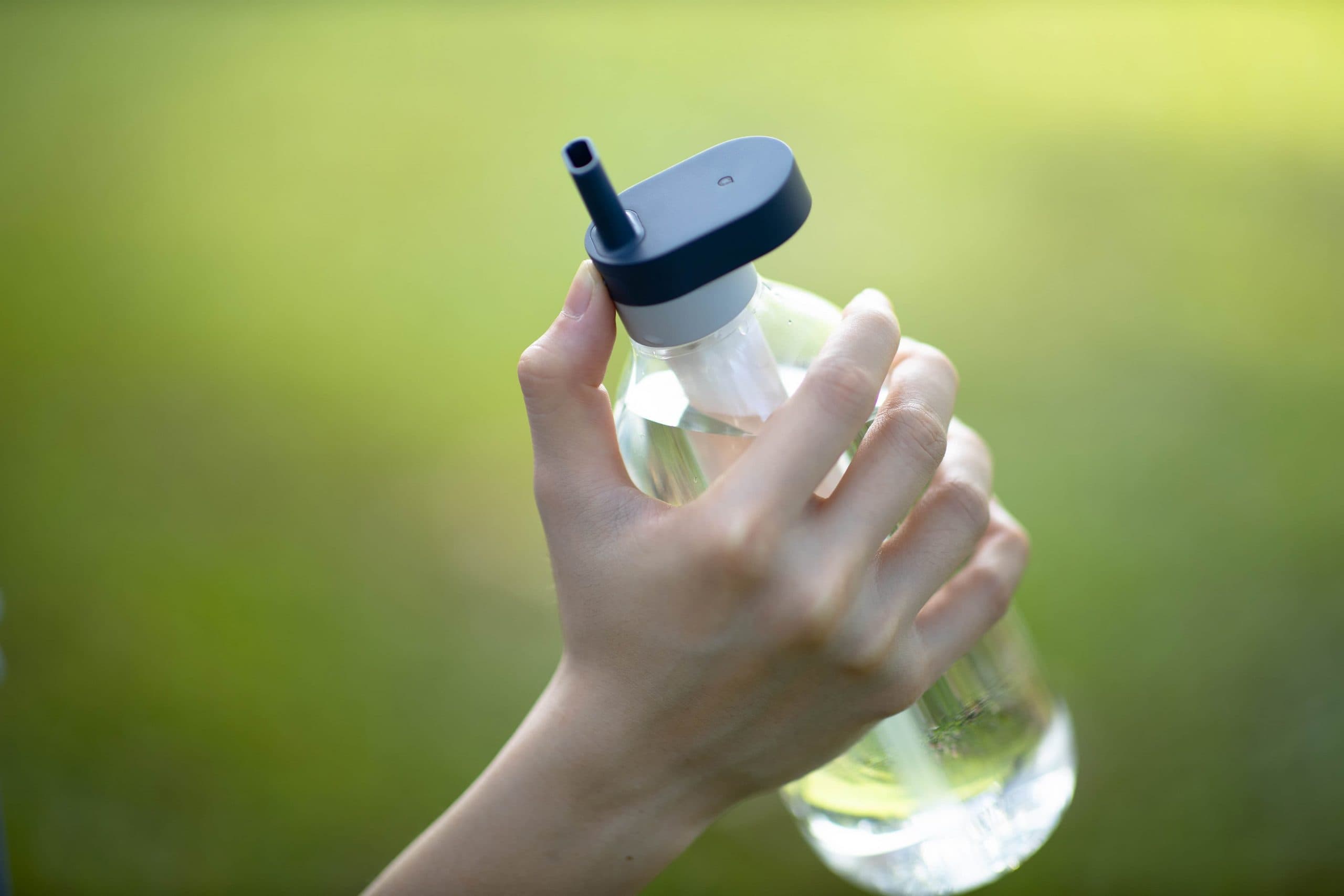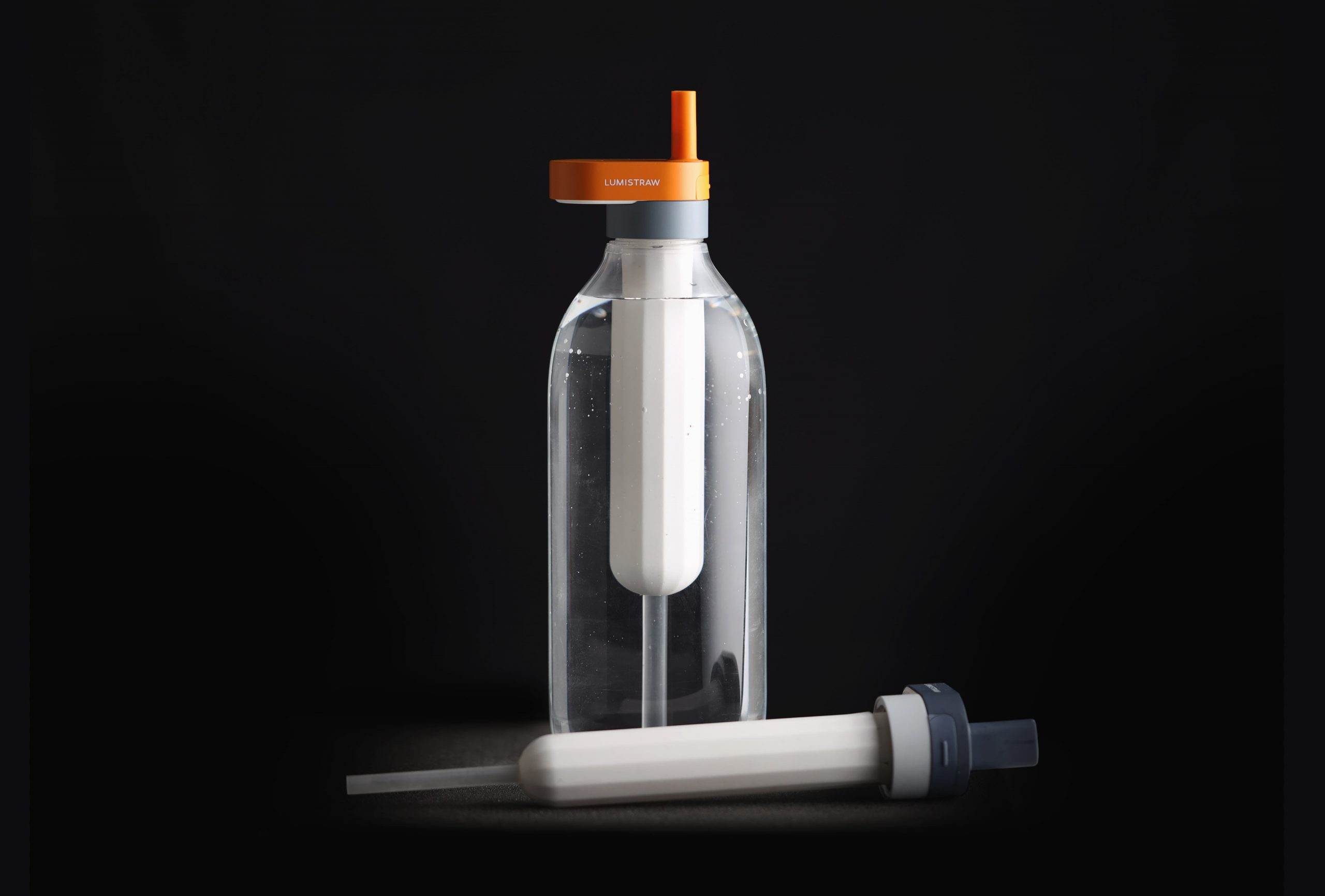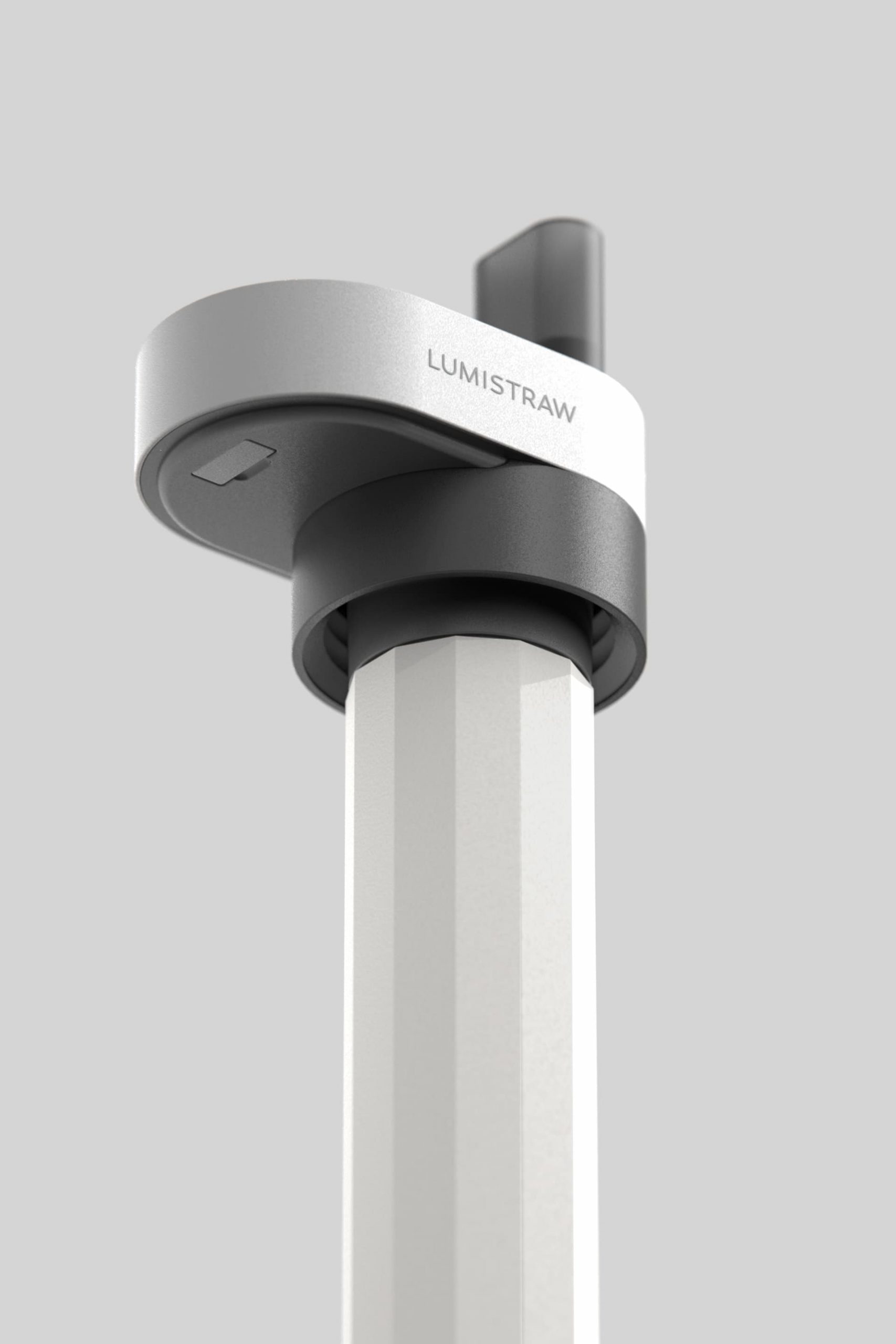 Reinventing UVC Water Purification
Getting drinkable water has always been a game of inefficiencies: waiting for water to boil and cool down, dreading regular maintenance of water filtration systems, or throwing away countless one-use plastic bottles. Newer UV-C bottles still require waiting to purify the whole bottle, and even then may not always be completely effective, since UV-C only purifies effectively up to a depth of 10cm.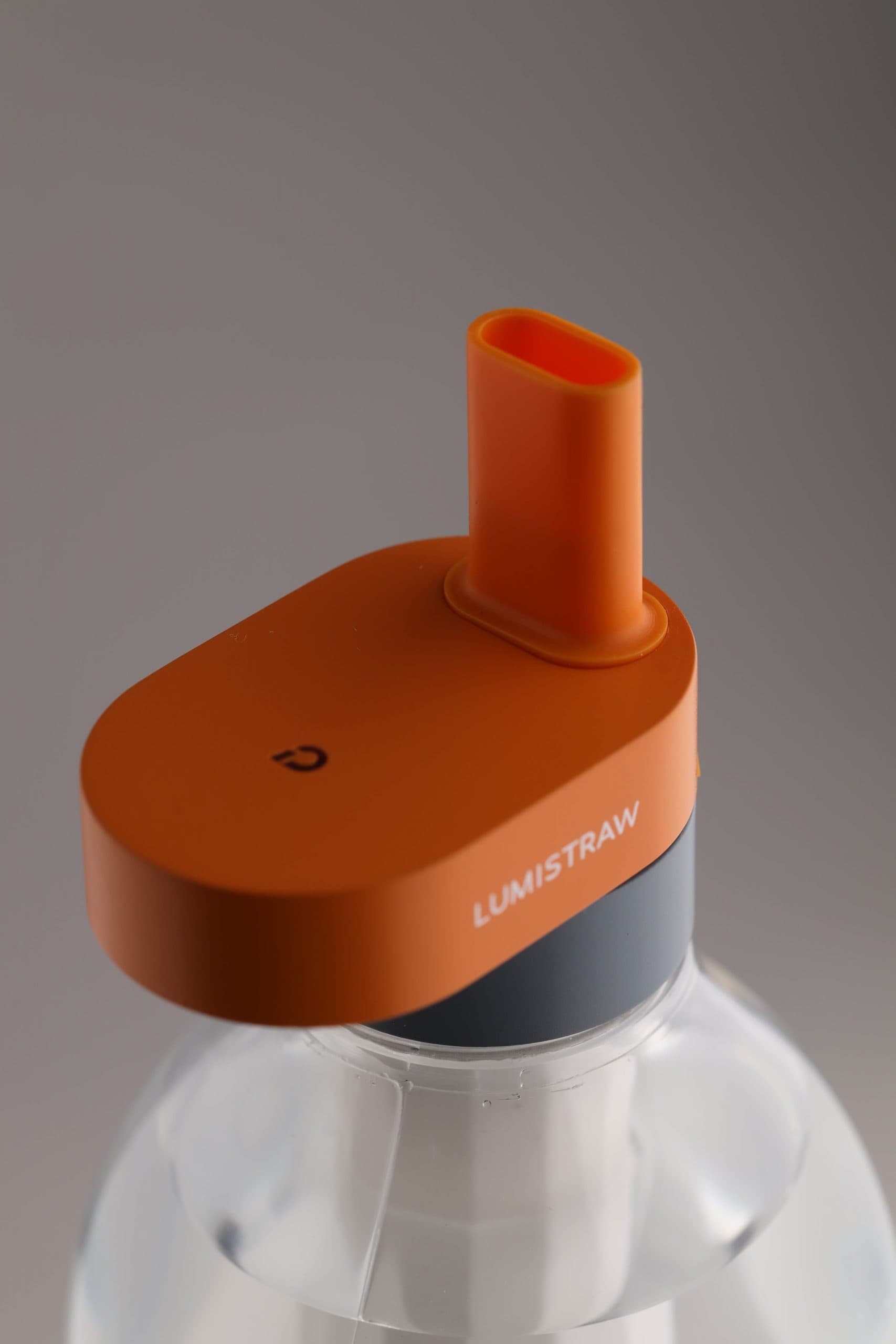 The Big Idea: Purify Only What You Drink
This 10cm depth limitation was quickly identified to be an opportunity space. Rather than purifying a large volume of water just for a sip, LUMISTRAW purifies only what you drink as you drink through a unique UV-C chamber.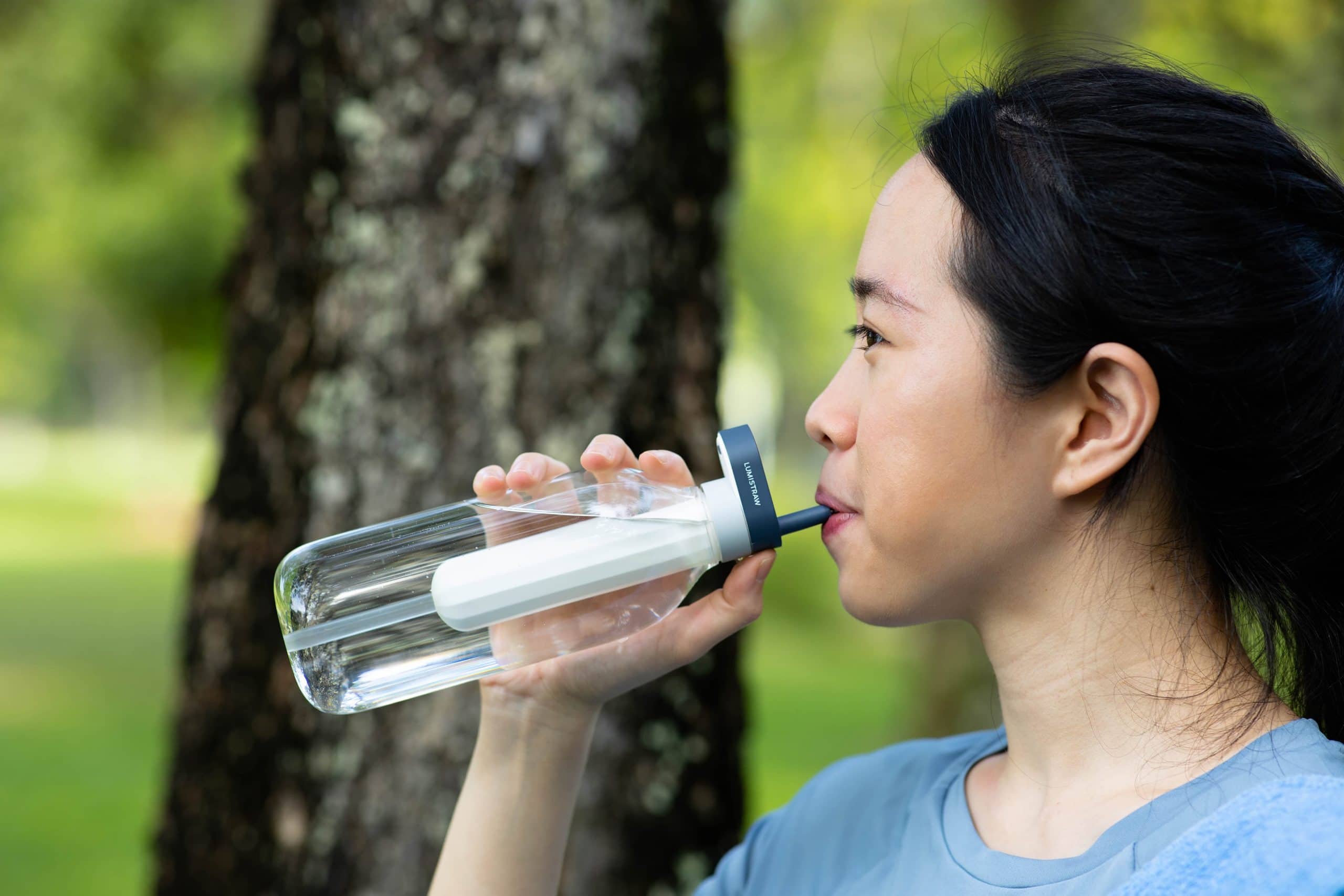 Meticulously Engineered
Creating a purify-as-you-drink product meant having to refine the parameters of effective UV-C purification, since a sizable UV-C chamber is usually required in order to maximise the purification efficiency of UV-C. While it is important to achieve highly efficient purification, it is equally crucial to keep a natural drinking experience with a straw.
Overcoming Unsightly Bulk
In previous working prototypes, a UV-C chamber was placed at the top of the straw, creating an unsightly bulk that disrupts the natural long shape of a straw. Multiple internal components of the straw also added to the whole footprint of the product. This made the prototype no longer resemble the familiar straw and made the entire drinking experience skewed.
Instead of considering the UV-C chamber and its other components as additional parts to fit onto a straw, we rethought the UV-C chamber to be the straw itself. The parameters of this unique Flow Cell were iterated and refined to ensure effective purification while maintaining a form that resembles a straw. At the same time, the UV-C chamber forms the main visual component of LUMISTRAW, which celebrates the new purify-as-you-drink technology behind the product.
Designed for Seamless Drinking
One of the most important factors in designing LUMISTRAW was to keep the drinking experience as simple and natural as drinking from a straw. From the management of the drinking flow rate, to the optimisation of components to minimise any bulk on the product, LUMISTRAW retains the familiar form of a typical drinking straw while enabling cutting edge water purification with just a push of a button.
Magically Filterless
LUMISTRAW has no filters or components to replace. Its main mode of purification utilises the highly durable UV-C technology. All it needs is a rinse and a charge to keep going.