Bottle Bath
Redefining the Way You Clean Baby Bottles
Bottle Bath is an innovative 3-in-1 device that washes, sterilises and dries baby bottles and related accessories with a single touch of a button. We worked with Altelle to breathe life and usability into a working prototype, all to make parenting life easier.
Client Altelle, 2019
Collaborator Orca Creation
Role Industrial Design, Branding, Video Production
Kickstarter Crowdfunded S$101,074
All images courtesy of Altelle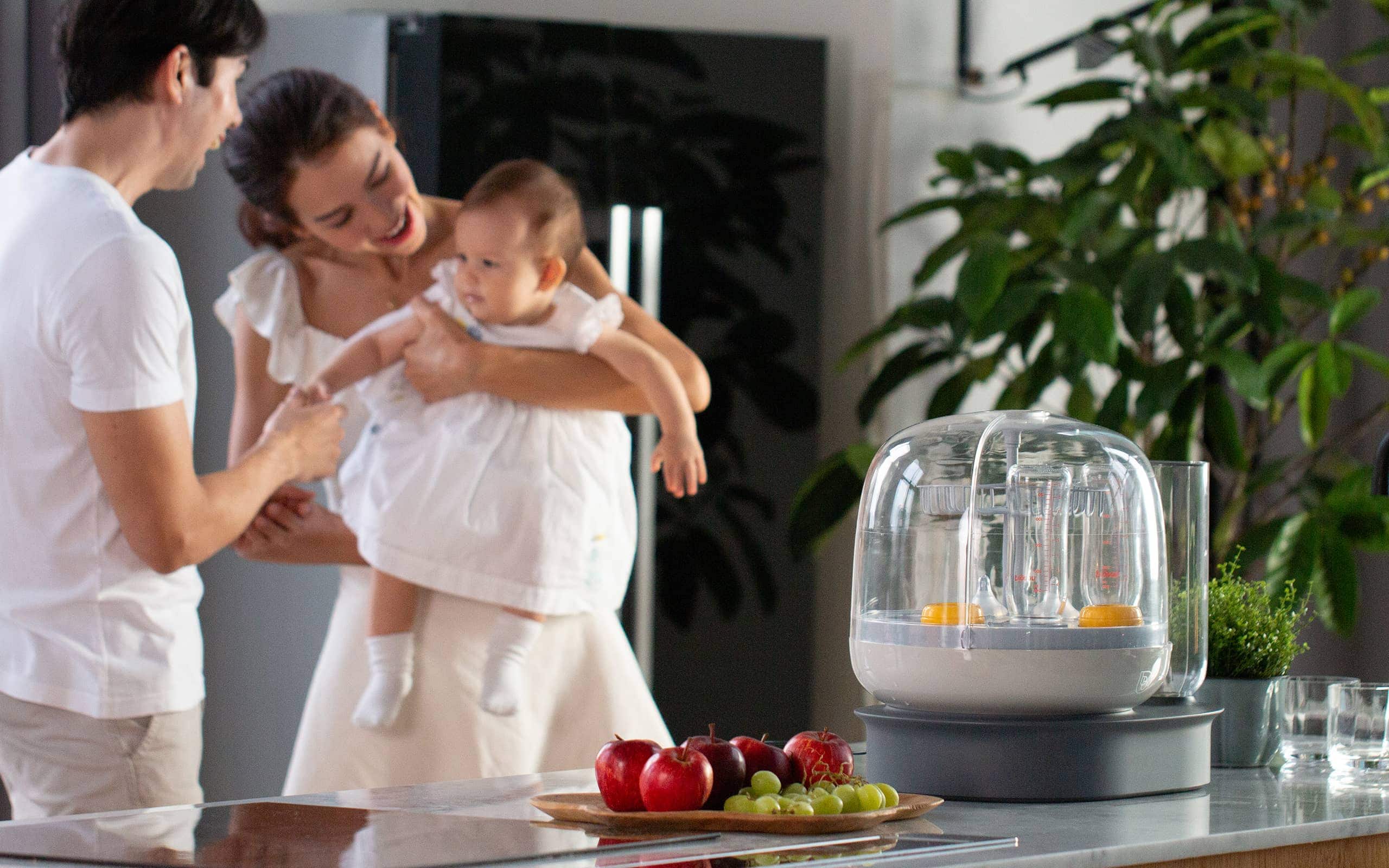 Save Yourself Time
Cleaning baby bottles has always been a frequent and tedious undertaking for parents. A proper cleaning process requires washing, sterilising and drying the bottles before they are ready for next use. Bottle Bath saves parents the endless hours spent preparing baby bottles by doing all three steps in a single process, and delivers clean, dry bottles whenever you need them.
Say Goodbye to Handwashing
Traditionally, preparing a clean baby bottle involves a tedious and inefficient process of handwashing bottles multiple times just to get it thoroughly clean. Using a powerful rotating water jet, Bottle Bath saves you chapped hands and all that water from your running tap.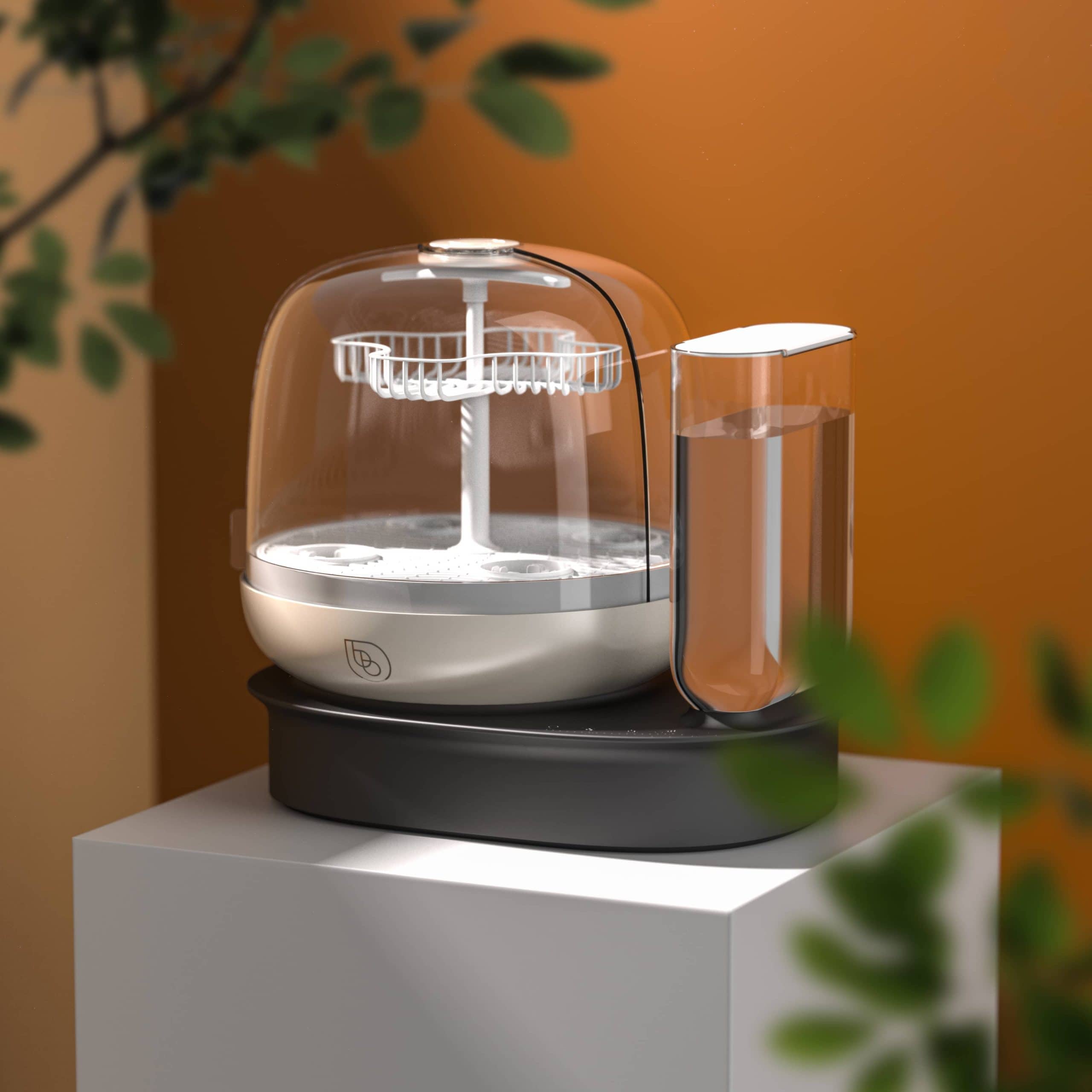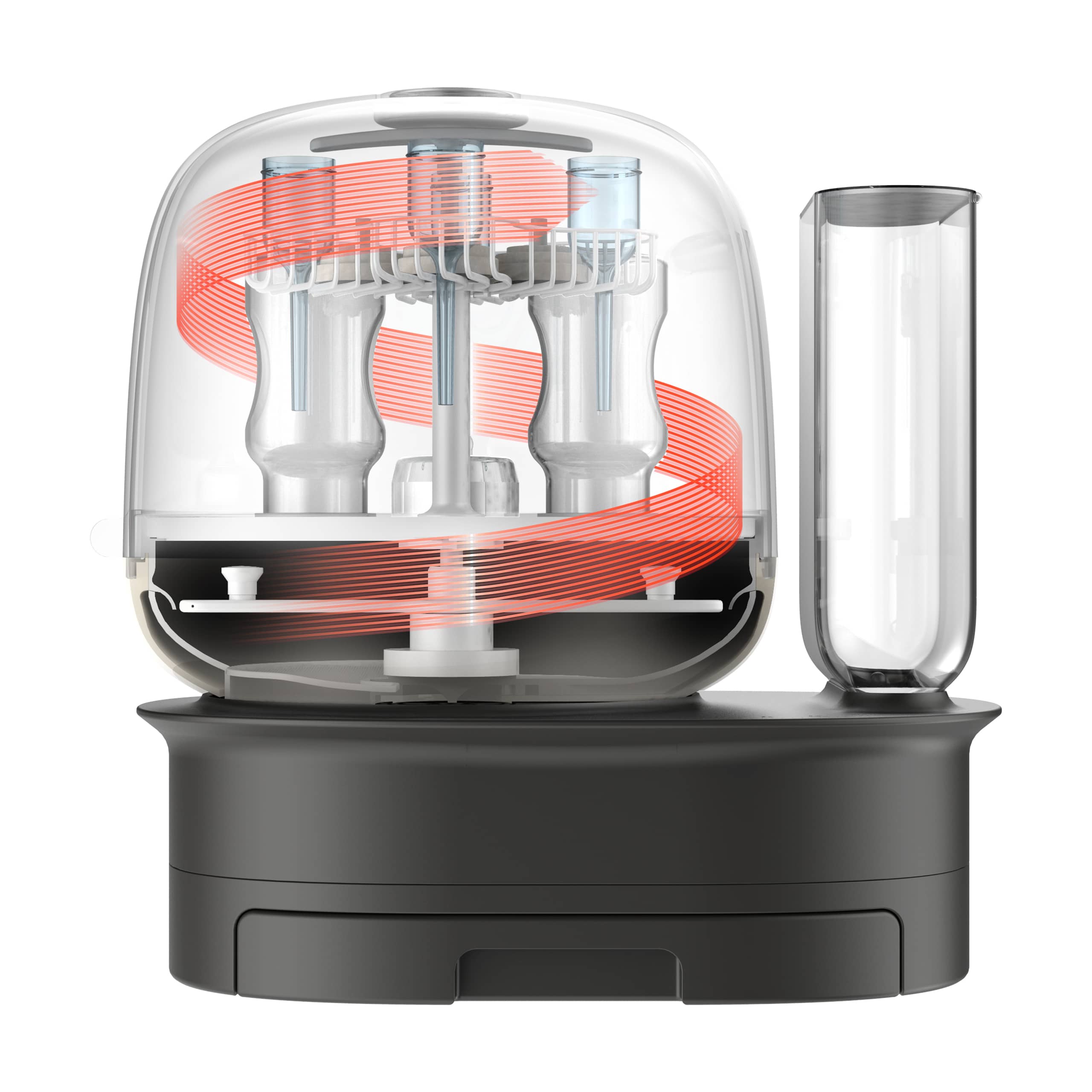 Place it Anywhere
Unlike its competitors, Bottle Bath has a non-monolithic elemental design that places each of the main interaction points unobstructed for clearer user experience. With its forward-facing interaction points, Bottle Bath can be placed comfortably against a wall and remain easily accessible.
Bottle Bath can also be used in any space without direct access to a sink. An easily detachable and washable water drainage tray is included as an optional accessory to collect used water.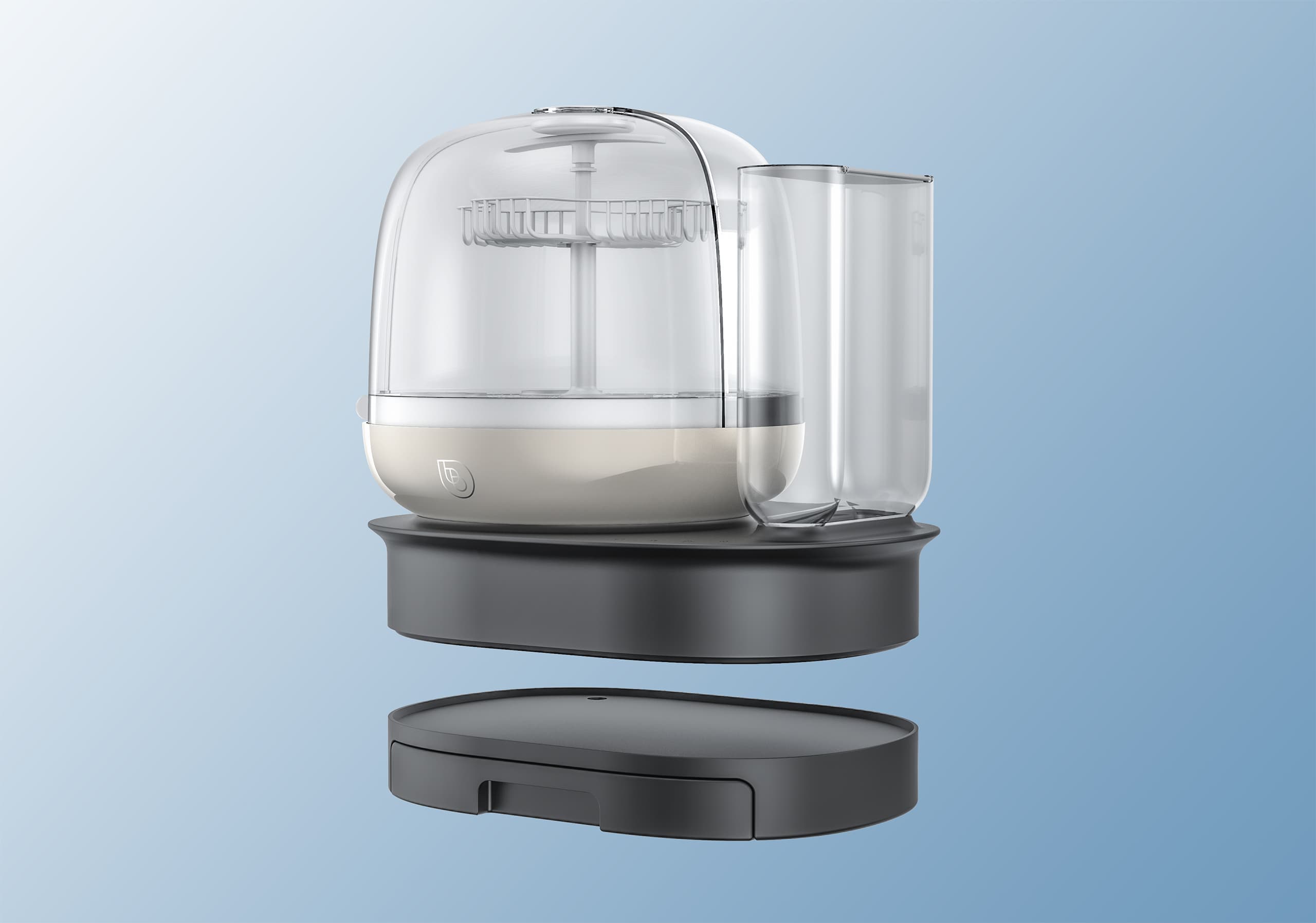 Effortlessly Elegant
Bottle Bath is super easy to use. Press a single "start" button to commence a complete cycle of cleaning, sterilising and drying. Each part of the cycle can also be initiated separately if desired.
With a neutral and minimal design, Bottle Bath also perfectly complements any kitchen décor and reduces countertop clutter of too many bottle cleaning equipment.
Both Form and Function
Separating Bottle Bath's main interaction areas to groups of distinguishable and iconic geometry allows the user to easily navigate the product. The dome, clean water tank and stage design for the base all work together to reduce the visual weight of the product, and makes the interaction with the product more straightforward.
The dome-shaped design makes the cleaning process more effective. Steam can effectively permeate through all exposed surfaces of the bottles and accessories during the Sterilisation cycle. As for the Dry cycle, the circular dome design creates a vortex airflow to maximize the effectiveness and 360⁰ coverage of Bottle Bath's drying capability.
A Brand that Comforts and Assures
The Bottle Bath logo consists of the monogram "bb" shaped into interlocking droplets. It represents ownership of the category of baby bottle washers and sterilisers, commitment to efficiency, and the simple beauty of Bottle Bath.